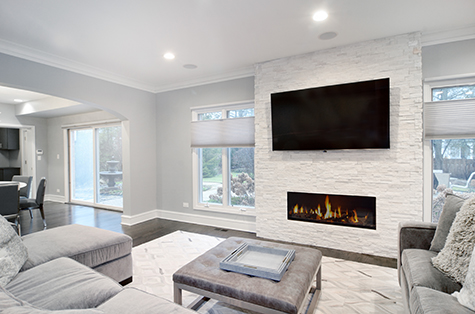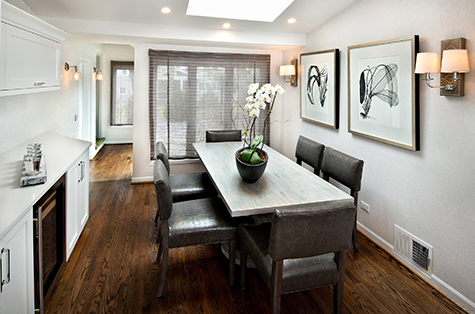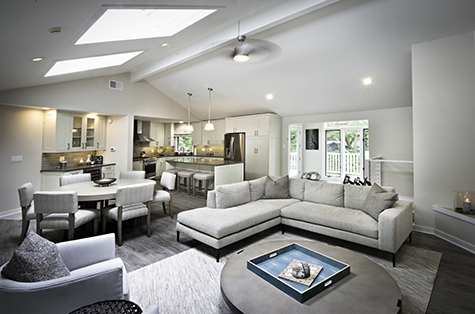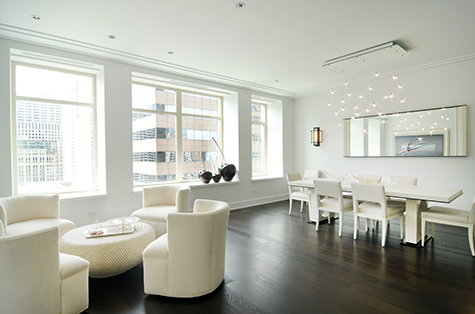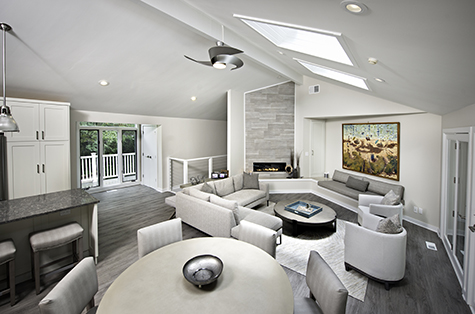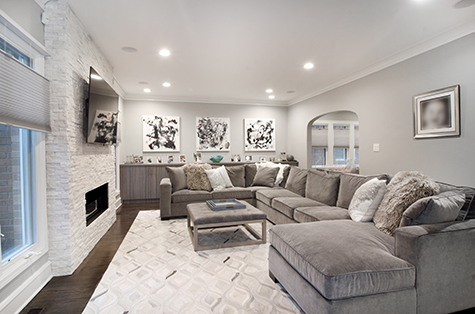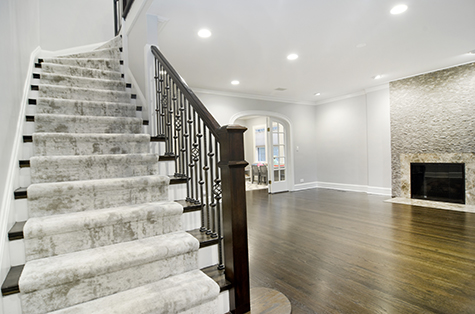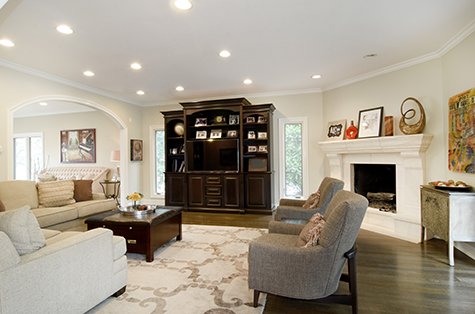 Did you know that the average American spends 90% of their time indoors? It's no wonder we want to spend that time in places that brings us joy. Whether you spend time in a family room, living room, den, or a great room, you want to make your living space a place of functionality, style, and good health. You might want to freshen up a wall with some built-in shelving, improve the natural lighting with new windows, or – go big! – and knock out a wall to create an open floor plan. Whatever your vision, Lavi and Company will lead you through the process, adhering to both your budget and your timeline. We specialize in helping clients who want to create a "greener" space, and can help you choose quality products that use non-toxic materials and minimal chemicals, keeping the health of your family, children, and pets at the forefront of the design process.
We want to help you remodel your living space into a place you will love. And you'll love it even more when it comes time to sell: living-room projects realize a high return on investment. Call Lavi & Company to give you the living space that you've always wanted with the healthy choices your family deserves.
Rest assured that in all of our projects, we are committed to careful waste management during the remodel process. We are one of the only builders in the area who has invested in the BuildClean Dust Control air-filtering system. This HEPA air-filtering process will keep your family and pets free from 90% of the dust and other allergens generated during the construction process. Knowing that your family's health will not be compromised – and saving yourself from the mess of microscopic dust particles migrating to all rooms of your house! – will provide peace of mind as you watch your remodel dreams come to life.
Lavi Co.
1480 Old Deerfield Road #19
Highland Park, IL 60035
*some photos courtesy of Jamie Schachtel Design Group
Our Happy Clients
We hired Oren to remodel our Kitchen. He and his team did such an amazing job, we ended up having him redo our entire first floor. We couldn't be happier!
Lavi Co.
1822 Berkeley Rd
Highland Park, IL 6003