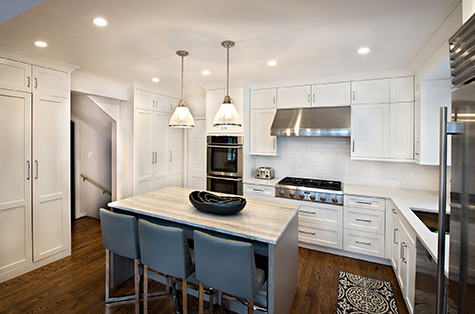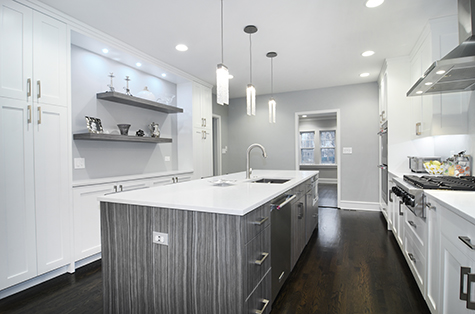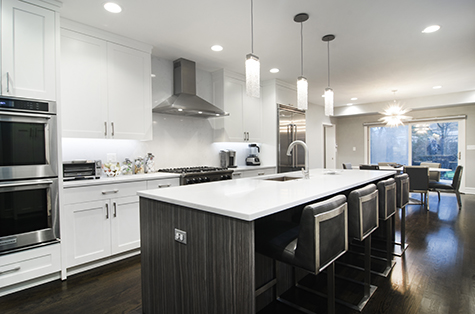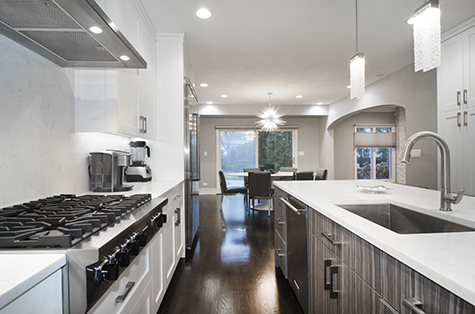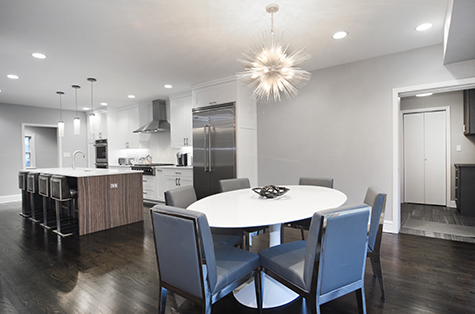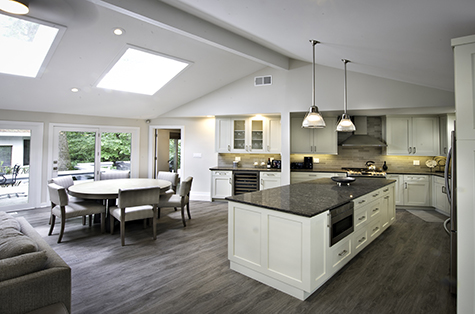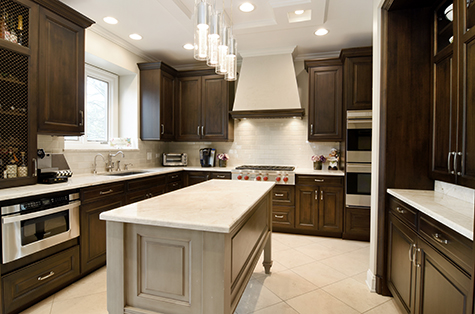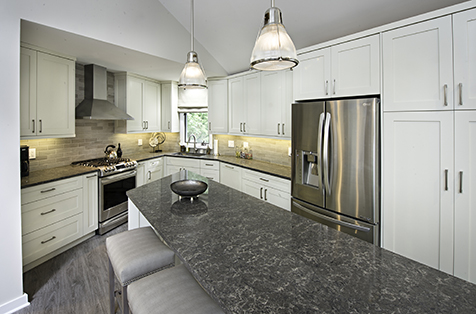 Where do people gather in a home? The kitchen! Whether cooking, entertaining, doing homework, or sharing a cup of coffee with a friend – you want a beautiful and functional space. No surprise that it's the first living space most families choose to remodel. Lavi & Company will work with you to freshen up your kitchen with a small project or to start from scratch to create the kitchen of your dreams.
For clients embracing a green remodel, we specialize in finding the best environmentally-sustainable and non-toxic materials, products, fittings, and energy-saving appliances. Look to the expertise and experience of Lavi and Company to help you make smart decisions as you consider the energy-efficiency of appliances, the variety of lighting options, selecting the perfect countertop and cabinets, maximizing storage space, considering an island or bar, and flooring. We will work with you to create a holistic and healthy gathering space for your family and friends.
No matter the size of the project, we are committed to careful waste management and recycling methods during your kitchen renovation. Our investment in BuildClean, a HEPA air-filtering process, will keep your family and pets free from 90% of the dust and other allergens generated during a remodel.  Knowing that your family's health will not be compromised during a bathroom remodel – and saving yourself from the mess of microscopic dust particles migrating to all rooms of your house! – will provide peace of mind as you watch your remodel dreams come to life.
Lavi Co.
1480 Old Deerfield Road #19
Highland Park, IL 60035
*some photos courtesy of Jamie Schachtel Design Group
Our Happy Clients
We hired Oren to remodel our Kitchen. He and his team did such an amazing job, we ended up having him redo our entire first floor. We couldn't be happier!
Lavi Co.
1822 Berkeley Rd
Highland Park, IL 6003