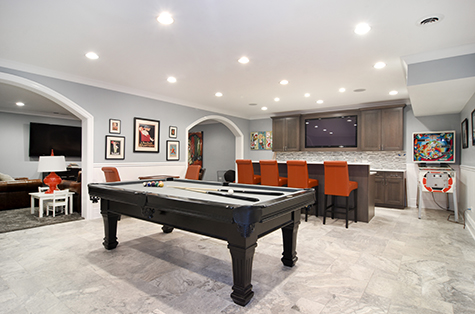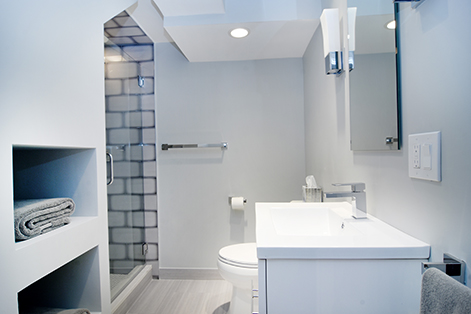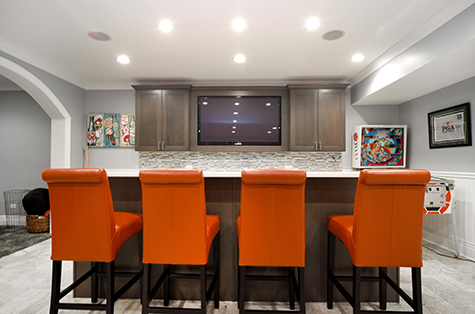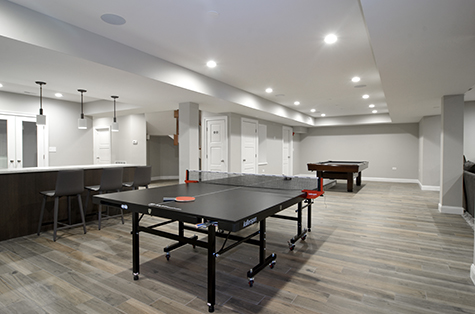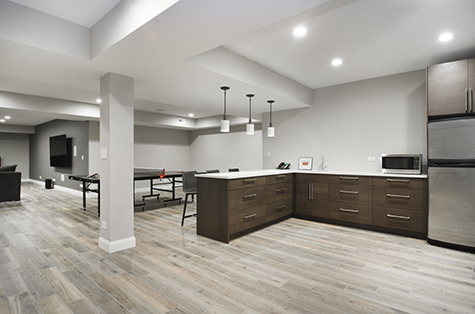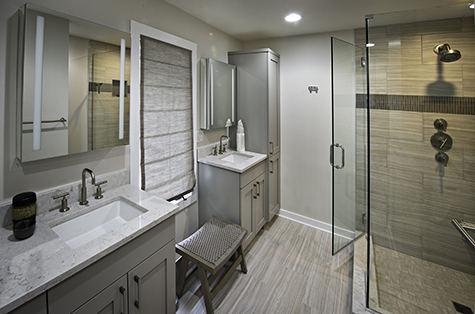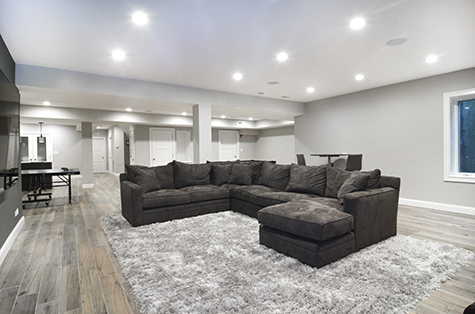 Is your basement a no-man's land? A place where you store old Halloween decorations and winter boots? A dark and dreary space where spiders spend more time than you do? Lavi & Company is here to help you reclaim your basement and create a warm and welcoming space, just right down the stairs. Remodeling and finishing your basement can significantly maximize your house's square footage, adding to your home's value as well as increasing your family's enjoyment. With our extensive work, Lavi & Company is a perfect choice to safely tackle this project. We can help you create a healthy, non-toxic, and energy-efficient basement.
Clients have used their basement remodels to create the perfect:
Playroom – (finally, a place for those Legos!)
Teen gaming space
Home-office
Man-Cave
Cozy library and homework study space
Wine storage and bar
Workout room or dance studio
Home theater
In-law or nanny suite
Let us help turn your inspiration into reality. Give us a call to get started on transforming your basement into a space that your family can enjoy for years to come.
Rest assured that in all of our projects, we are committed to careful waste management during the remodel process. We are one of the only builders in the area who has invested in the BuildClean Dust Control air-filtering system. This HEPA air-filtering process will keep your family and pets free from 90% of the dust and other allergens generated during a basement remodel. Knowing that your family's health will not be compromised during construction- and saving yourself from the mess of microscopic dust particles migrating to all rooms of your house! – will provide peace of mind as you watch your remodel dreams come to life.
Lavi Co.
1480 Old Deerfield Road #19
Highland Park, IL 60035
*some photos courtesy of Jamie Schachtel Design Group
Our Happy Clients
We hired Oren to remodel our Kitchen. He and his team did such an amazing job, we ended up having him redo our entire first floor. We couldn't be happier!
Lavi Co.
1822 Berkeley Rd
Highland Park, IL 6003